Welcome to the 22/23 Season!
What Is CTE
THIS YEAR ROUGHLY 250 STUDENTS ENROLLED IN 10 DIFFERENT DRAMA CLASSES WILL PRODUCE 55 NIGHTS OF LIVE THEATRE
Donors are a fundamental part of our company. In addition to funding guest artists, donor support covers technical expenses like sets, costumes and operation costs for the company. Only five percent of our program budget is funded by the Tamalpais High School District. Donations are tax deductible and can be made through the Tam High Foundation.
Conservatory Theater Ensemble, CTE, is an award winning theater education program that spans a four year sequence of training in all aspects of theater.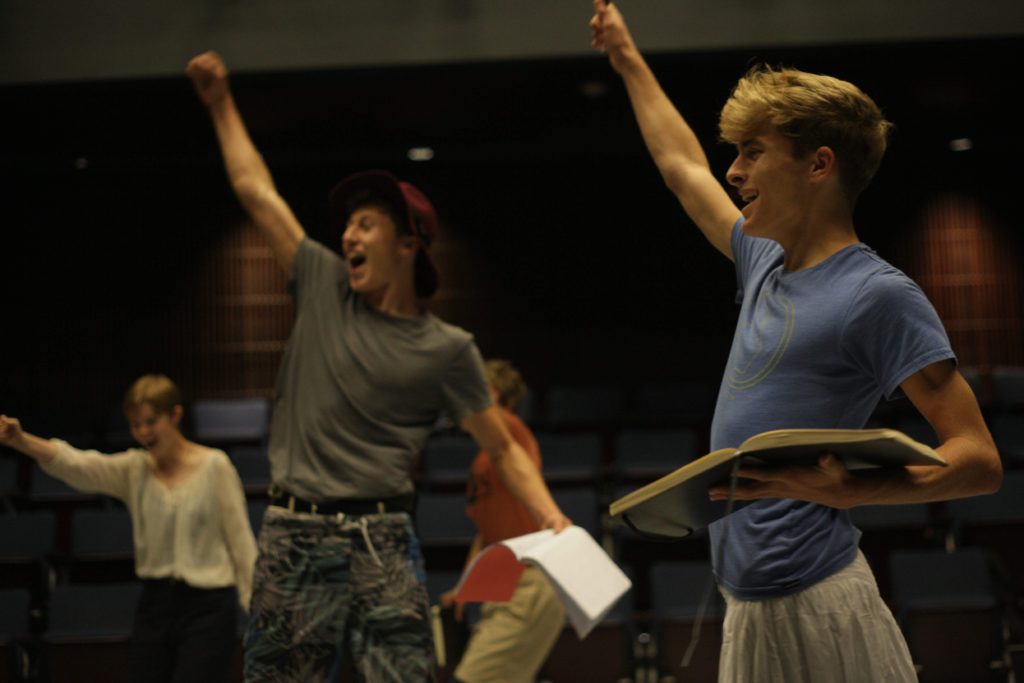 CTE is a student run company which is based on an ensemble approach that emphasizes teamwork. Our students learn that success is the result of effective collaboration between actors, directors, designers, technicians, backstage crew, playwrights, guest artists and teachers; it takes an ensemble to make plays come alive onstage.
CTE strives to provide students with a complete education in all aspects of the theater. This includes acting, directing, designing, producing, and running productions. We also foster new works, like student written-plays. CTE also aims to foster a development of community and ensemble ethos within its students.
Curious about what CTE does? Click the link above or scroll through some photos to check out our past productions, which range from student-written plays an adaptation of literary classic Beowulf to a vibrant 1920s comedy.