Oliver Twist
Oliver Twist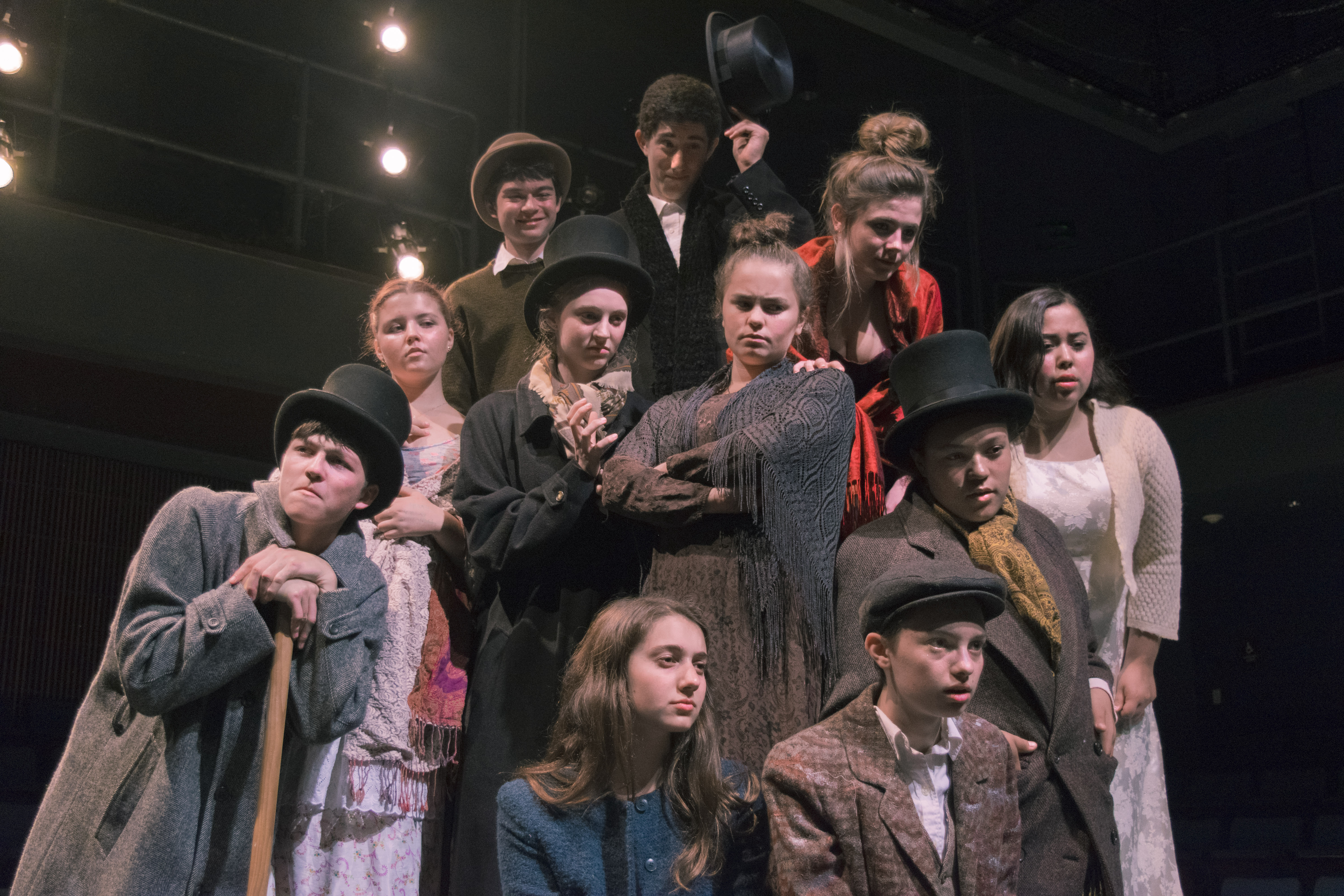 October 10-14 at 7:00 pm
By Charles Dickens, directed by Stephanie Hunt
We'll soon be performing the timeless story of Oliver Twist!

The captivating tale takes to the stage of Conservatory Theatre Ensemble on October 10th and runs through the 14th. This adaptation, by Neil Bartlett, has been beautifully directed by Stephanie Hunt and involves a very talented cast and crew of students from Tamalpais High School.
Set in the bewitching time period of the original story, the play follows the life a young orphan, Oliver Twist, as he goes from worker to apprentice to thief in a struggle to survive. Twist's desperate search for a caretaker artfully points out the injustice that was dealt to both the young and the poor during Dickens' time, and balances the ideas of danger and fear against innocence and hope.
Neil Bartlett has been making rule-breaking theatre and performance since 1983. After a controversial early career he was appointed Artistic Director of the Lyric Hammersmith in London in 1994; since leaving the Lyric in 2005 major cultural producers he has worked for theatres including the National Theatre, the Abbey in Dublin, the Bristol Old Vic, the Manchester ROyal Exchange, the Edinburgh International, Manchester International, Brighton, Aldeburgh and Holland Festivals, the Wellcome Foundation, and Tate Britain.
All performances are at the Daniel Caldwell Theatre located at the back of Tamalpais High School's campus (near Almonte/Stadium) where there is plenty of parking available in the back parking lot.
Tickets are available online or at the door. Prices are $5 for students and senior citizens and $12 for Adults. CTE students are admitted free, with a suggested donation of $5.
Non-reserved seating. Doors open at 6:30 to claim your seats on a first-come, first-serve basis.