The Government Inspector
The Government Inspector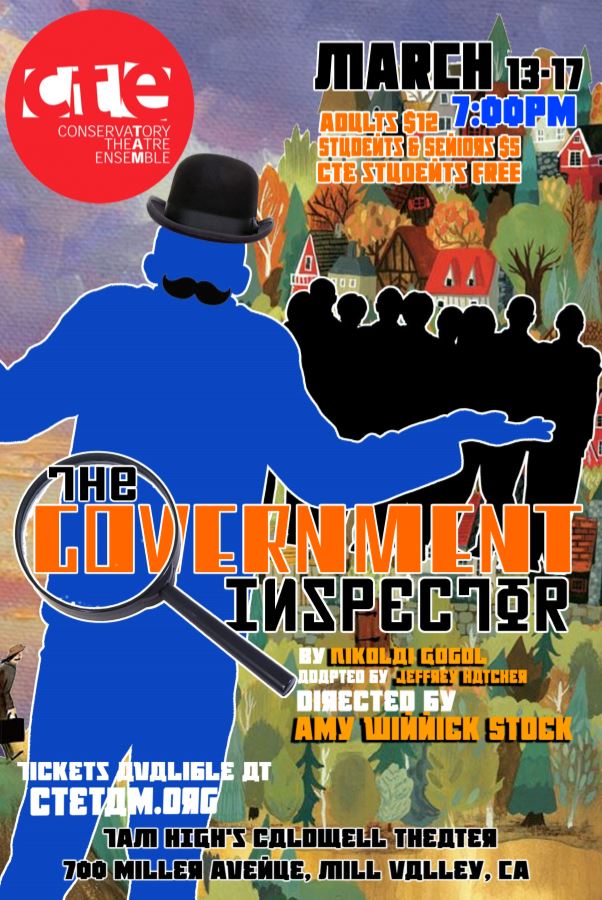 Corruption at Its Funniest.
Set in Russia, The Government Inspector follows the antics of the mayor of a small town who attempts to impress the government inspector in order to cover up his misdeeds – but the inspector he's trying to impress is in fact not the real government inspector, but a broke civil servant who is more than happy to take all the bribes the town officials are ready to offer.
This timely government-based satire, skillfully directed by Amy Winnick Stock, runs from March 13th to March 17th.
All performances are at the Daniel Caldwell Theatre located at the back of Tamalpais High School's campus (near Almonte/Stadium) where there is plenty of parking available in the back parking lot.
Tickets are available online or at the door. Prices are $5 for students and senior citizens and $12 for Adults. CTE students are admitted free, with a suggested donation of $5.
Non-reserved seating. Doors open at 6:30 to claim your seats on a first-come, first-serve basis.