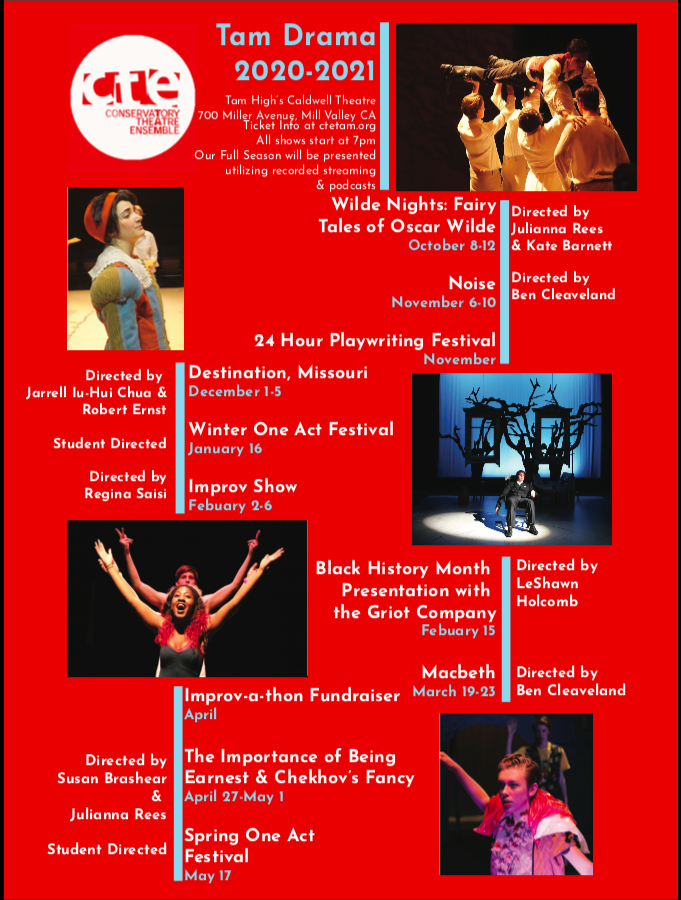 Tam High Drama's Conservatory Theatre Ensemble is thrilled to welcome our new and returning students to our 46th season of amazing theatre. This year our curriculum will focus on innovation, original student works, student ownership, and creating community. Our 8-project season will be presented in new ways, with cutting-edge technology. Professional Artist Experts, working in theatre, design technology, and the arts will be leading virtual workshops each week throughout the school year.
We are only able to offer this dynamic and inclusive program with the generous support of community donors like you. Will you help us keep the program as thriving and accessible as ever with a tax deductible donation?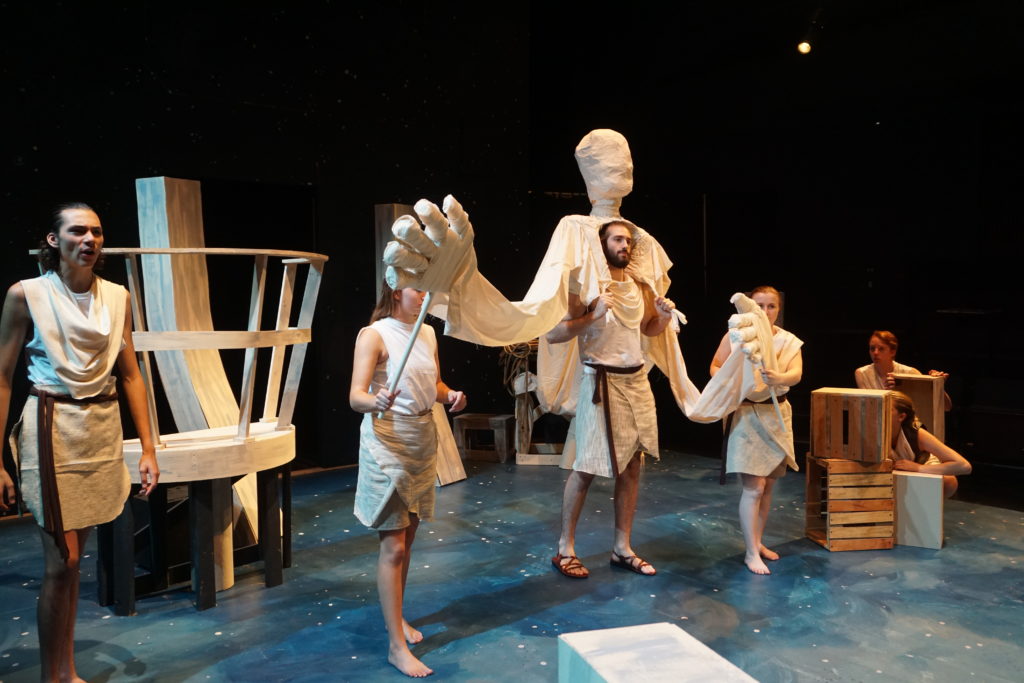 Thank you for supporting our student ensemble. Conservatory Theatre Ensemble is Marin's largest and busiest youth arts organization, and it is available free and without audition for any interested Tam District student. This year 250 students in 10 drama classes will work together to perform, create, direct, produce, manage, and design sophisticated works of theatre. Our alumni leave with the unique communication and leadership skills theatre-making develops. Students develop self awareness and capability that leads to meaningful college and career experiences. CTE alumni work on Broadway, in film and on television, and the London professional stage; past students are filmmakers, composers, college professors, and star in their own television series. We are equally proud of other alumni, especially the Tam teachers, firemen, doctors, social workers, scientists, and entrepreneurs.