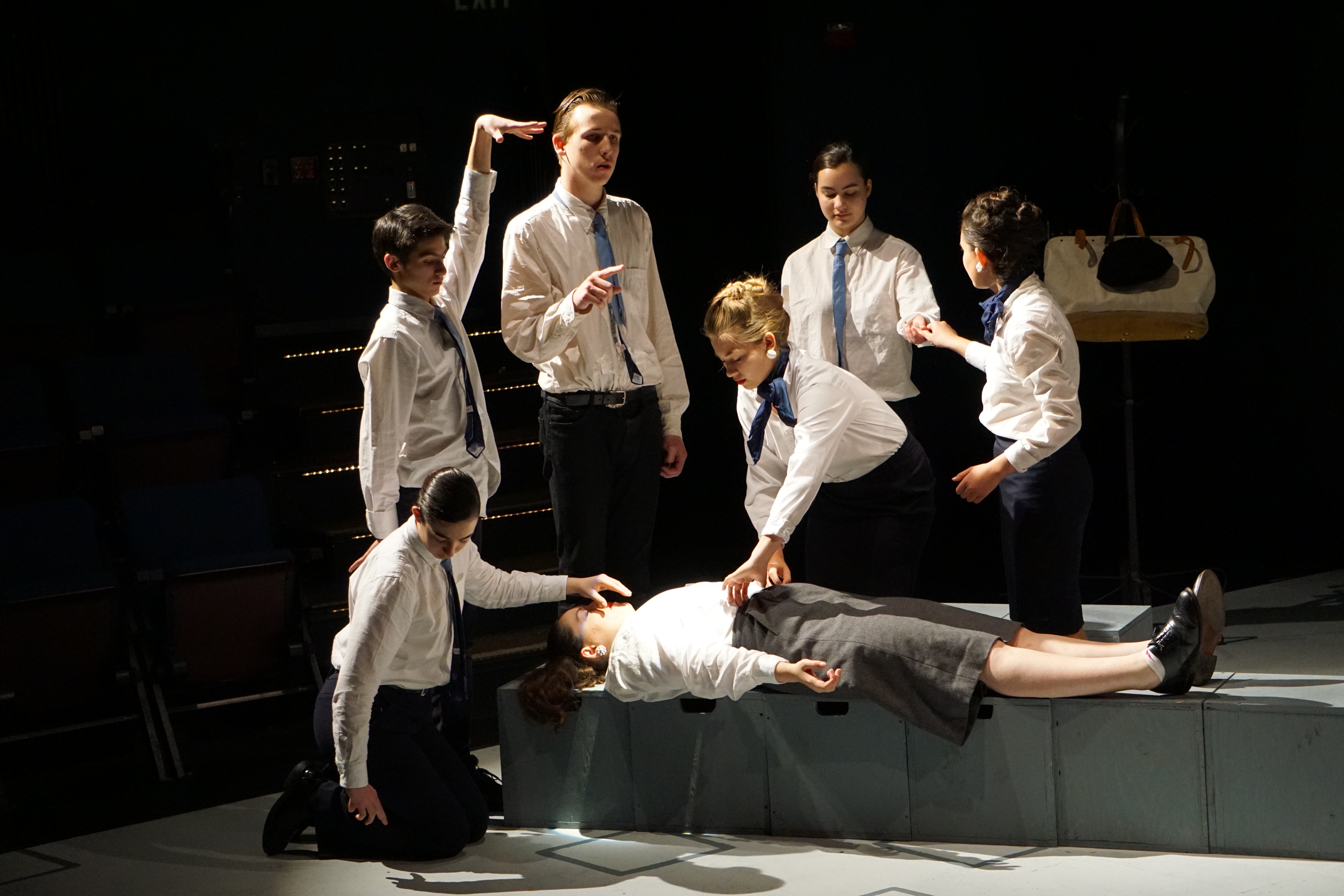 Advanced Drama
Advanced Drama
Drama 5-6/7-8 (Advanced Drama)
This is typically a third and fourth year course for juniors and seniors who have completed Drama 1-2 and 3-4. You work with guest artists of all expertise ranging from script analysis, scene study, movement, monologues, intellectual being, stage combat, Shakespeare and more. Being apart of Advanced Drama also requires you to be in the 8th period class, Stagecraft 1-2.
Stagecraft 1-2
This advanced course is designed to expose students to theatrical production skills and design. Students will learn technical stagecraft techniques and the basics of theater management. Students will be exposed to design practices in all 5 disciplines: lights, sounds, set, costumes and props. They will have the opportunity to create a production from conception to performance and applying their classroom instruction in a production setting. This is an after school class which meets in the evenings. Students will act in one of the 6 main-stage shows and will fill a production position on a second show. Concurrent enrollment in Drama 5-6 is required.
Honors Theater Directing
This course builds skills learned in Drama 1-2, 3-4, and Advanced Drama. Students lead projects with peers and younger students as well as participation in guest artist workshops, produce one act plays, run rehearsals and public performances, homework preparation, peer directing, script analysis, and a good amount of writing. Students maintain journal portfolios to track their projects and their discoveries and growth as artists. Students direct, co-direct, or assistant direct two one act plays each year, one in the winter and one in the spring, which perform on two evenings each semester. All directing students are required to see all CTE plays throughout the year in the evenings.
London Global Studies Trip
Through Tam High's global studies program, CTE leads students to London each spring for an in-depth theatre immersion experience. Students see ten plays and participate in design and acting workshops.