By Noel Coward, Directed by Susan Brashear
Playing December 4-8, 2018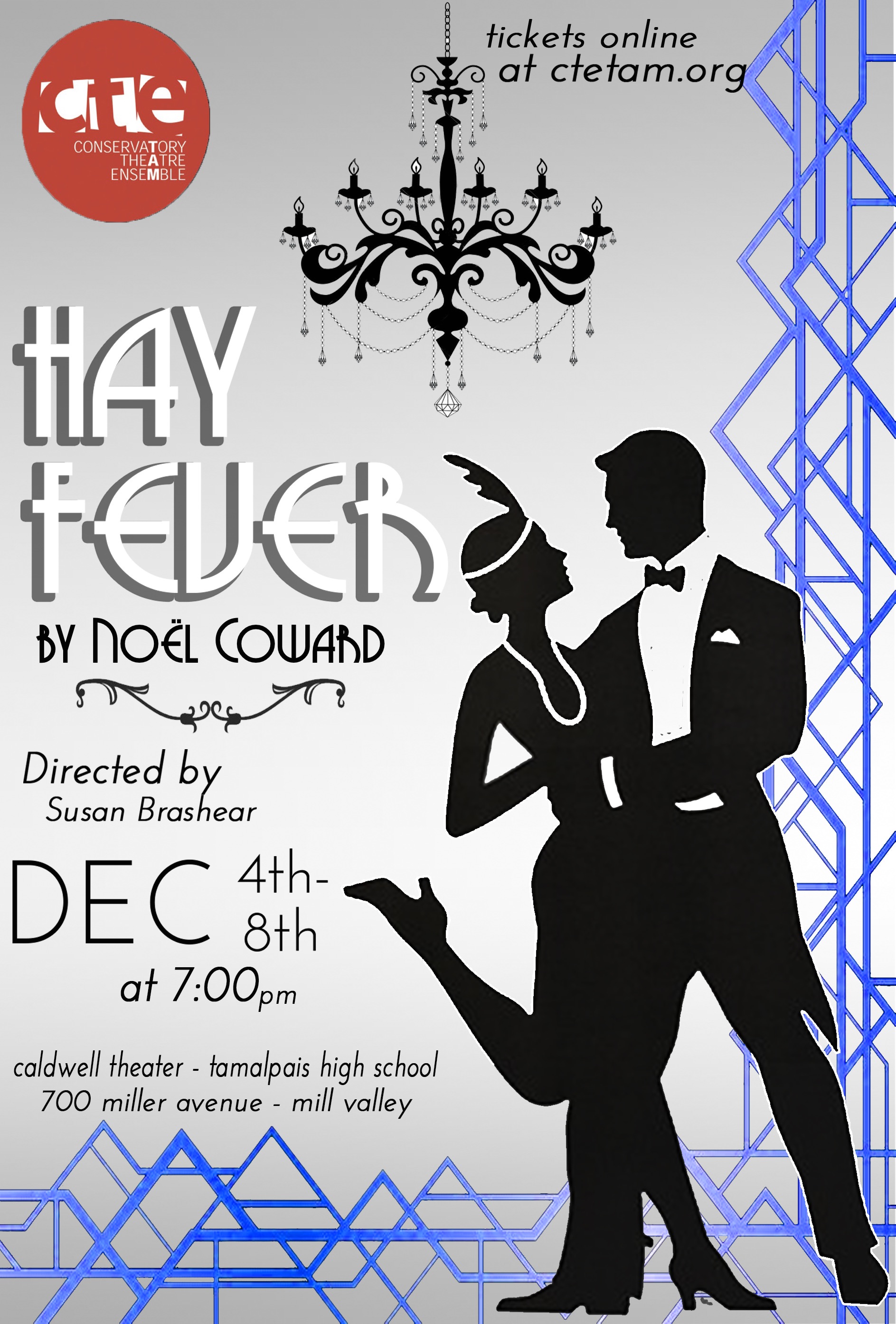 Sir Noel Coward, our playwright, was born in 1899 near London to a firmly lower middle class family; pretty humble beginnings for a man who become celebrated as the most sophisticated personality around up until his death in 1973 at his paradise home in Jamaica. The start of his career began on the stage at the young age of 12 years old. His talent was evident, but no one could have predicted he'd become the most produced playwright of his era. He wrote both comedies and dramas that were performed in both London and New York to great acclaim. He was also a composer, lyricist and later in his life, a one man cabaret show. He was the natural heir of "comedy of manners" plays that specialized in clever dialogue, drawing room situations that spin into farce, like Oscar Wilde and Richard Brindsley Sheridan. He was also in a number of films, most notably David Lean's WW2 film, In Which We Serve, and a collaborator as writer, producer, film scorer and actor.
Hay Fever was a very early effort at comedy that premiered in 1924, shortly after Noel Coward first visited New York. He was a frequent and favorite guest at the home of a celebrated actress, Lorette Taylor, and her husband writer, Hartley Manners. Known for their love of parlor games and their passion as players, Coward was fascinated by their antics. In Hay Fever, he transported the setting to England, the charming country home of the "Bliss" family in rural Cookham. Their diverse guests arrive one by one from London during the first act as the audience is introduced to the quick wit and verbal repartee that Coward is famous for. In Act 2 and Act 3, the style shifts into farce and high comedy as the guests have no idea what is truth and what is invention… "Is this a game?" The answer is "Yes". And it's a wicked one!
The pleasure has been all mine working on this one. Many thanks to the bravery of the actors to give it their all, the passionate design team in creating the world of 1928 and the hardworking stage managers and crew who make it happen. Special thanks to Alex Meislich who started with us as a very memorable Simon but had to drop out in mid-November. Stage Manager Elijah Yerington had big shoes to fill when he stepped into the part with short notice. In spite of all the ups and downs, we present this little jewel, Hay Fever, as the perfect antidote to holiday stress and news blues. Kick back and enjoy!