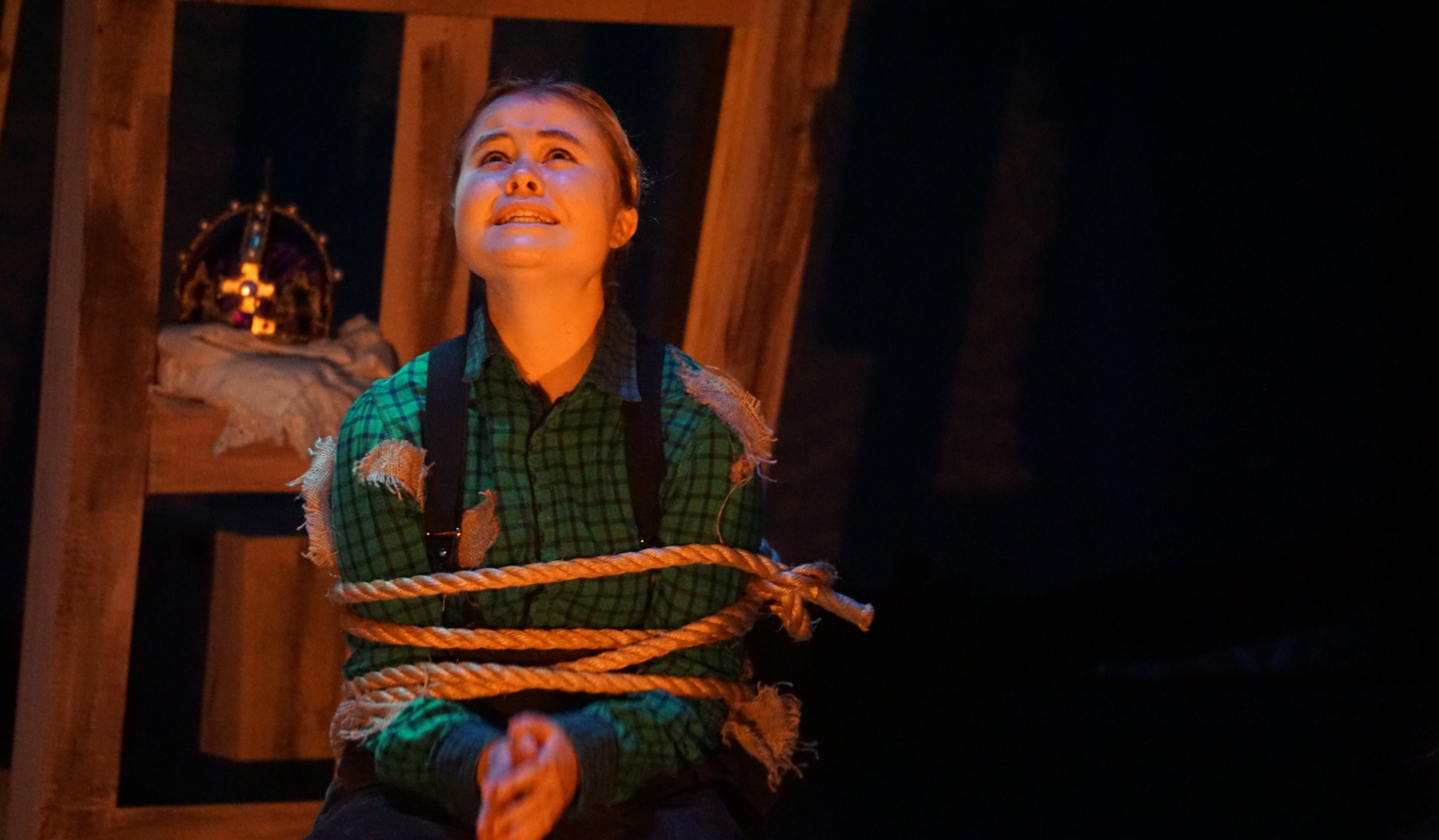 The Prince and the Pauper
The Prince and the Pauper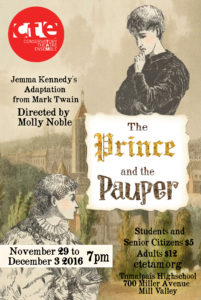 Click here to buy tickets online
Jemma Kennedy's adaption from Mark Twain
Directed by Molly Noble
November 29-Dec 3
Just in time for the holidays, Conservatory Theatre Ensemble* @ Tamalpais High School will present a classic tale from the beloved canon of Mark Twain. The story is about a poor boy and a lonely young prince who exchange identities that produce entertaining situations as they gain new perspectives on their lives in Merry Old Tudor England. CTE's production is directed by Bay Area Theatre Artist, Molly Noble, and will feature advanced acting students playing multiple roles.
Advanced students will also design all aspects of production to create the world of the play and others will stage manage and provide the production work needed for the performances.
All performances will be at the Caldwell Theatre located at the back of Tamalpais High School's campus in Mill Valley, California. Curtain time is at 7:00 PM. Doors open at 6:30 for open seating. Tickets are $5 for Students and Senior Citizens and $12 for Adults. "Prince And The Pauper" is suitable for all age groups.
For more information about the show and the CTE season, visit their website at www.ctetam.org