Susan Brashear
(Drama Teacher/Co-Program Director)
Susan attended high school at Interlochen Arts Academy (Michigan) studying theatre, dance and music. She holds a BFA in Acting from The Goodman Theatre (Chicago), and attended the Royal Academy of Dramatic Art in London for further classical training.
Susan began her acting career in the Bay Area where she worked at Berkeley Shakespeare Festival, California Actors Theatre, Eureka Theatre, Marin Shakespeare Festival, Theatre Artists of Marin, Unconditional Theatre. Her extensive work at Marin Theatre Company during its formative years when she and her husband, Will Marchetti, were instrumental in developing the professional theatre company we have today in Mill Valley. Additionally, she has done independent film work, industrials and television and worked for two years with the Dallas Theatre Company under Artistic Director Adrian Hall.
Susan completed her MA at SFSU in Counseling and her teaching credential through Sonoma State. 20 years ago, Susan began part-time teaching with Daniel Caldwell, CTE's founder, and then moved quickly into full-time.
Acting awards include the Sarah Siddons Award (Chicago), Stevie Award (Texas), a Bay Area Critics Award (Lizzie in "The Rainmaker") and most recently a Dean Goodman Award (Gertrude in "Hamlet"). Susan and Ben Cleaveland have been awarded the Golden Bell Award for "Outstanding Program" and the Milley Award for significant artistic contribution to the Mill Valley community.
Ben Cleaveland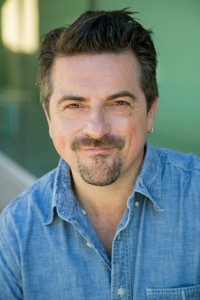 (Drama Teacher/Co-Program Director)
Ben has been teaching drama since 1999. Professional acting work includes leading roles at the American Conservatory Theater, Shakespeare Festival LA, San Francisco Shakespeare Festival, Word for Word, TheatreWorks, Bay Area Playwright's Festival, Theatre First, and the Kern Shakespeare Festival. Ben is a member of the Screen Actor's Guild and Actor's Equity Association. While working in Los Angeles Ben appeared on HBO and all the major television networks. Awards include the Theatre Bay Area's 2012 North Bay Theatre Teacher of the Year, the 2008 Milley Award for Contributions to the Performing Arts, the 2008 Redwoods' Terwilliger Award for Excellence in Teaching, and a 2002 Marin County Golden Bell Award for Innovative Curriculum. Ben graduated with a BFA in Acting from Cal Arts. While at Cal Arts he was a recipient of the Wasserman and Ahmanson Scholarships. He is a fourth generation Mill Valley resident who attended Park School, MVMS, and Tam High Drama.
Heather Basarab
(Drama Teacher/Co-Program Director)
Heather has been at CTE for 11 years, the first eight as a guest artist in production and design. Professionally, her lighting designs have been seen with companies including La Mama (NY), the Aurora Theater, Magic Theatre, Marin Theater Company, Cutting Ball Theater, SF Danceworks, Z Space, Chris Black Dance, Fogbeast Dance, AXIS Dance Company, The New Pickle Circus, Cirque Mechanique, Shotgun Players, Imagery Dance, and the Joe Goode Performance Group. Theater management includes production stage management for the Joe Goode Performance Group, Thick Description, and Make-A-Circus; stage management for various Bay Area theaters including the Magic Theatre, Teatro Zinzanni, and the New Pickle Circus; and lighting director for the STOMP Company (NY). Recognition includes an Isadora Duncan Award, a Bay Guardian Upstage/Downstage Award, Time Out Chicago's Best Dance Lighting, and four BATCC awards.
Ms. Basarab holds a BA from the UCLA School of Theater, Film and Television and a MS in Education from Dominican University.