Susan Brashear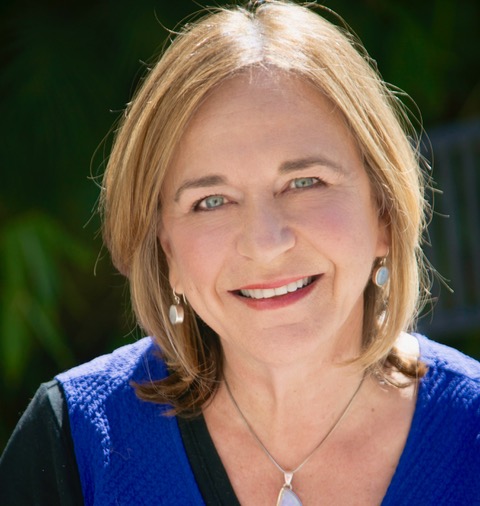 Susan attended high school at Interlochen Arts Academy (Michigan) studying theatre, dance and music. She holds a BFA in Acting from The Goodman Theatre (Chicago), and attended the Royal Academy of Dramatic Art in London for further classical training.
Susan began her acting career in the Bay Area where she worked at Berkeley Shakespeare Festival, California Actors Theatre, Eureka Theatre, Marin Shakespeare Festival, Theatre Artists of Marin, Unconditional Theatre. Her extensive work at Marin Theatre Company during its formative years when she and her husband, Will Marchetti, were instrumental in developing the professional theatre company we have today in Mill Valley. Additionally, she has done independent film work, industrials and television and worked for two years with the Dallas Theatre Company under Artistic Director Adrian Hall.
Susan completed her MA at SFSU in Counseling and her teaching credential through Sonoma State. 20 years ago, Susan began part-time teaching with Daniel Caldwell, CTE's founder, moving quickly into a full-time position. In 2019, she retired, and is now a  guest artist for the program, directing The Matchmaker by Thornton Wilder in the 2019-2020 Season.
Acting awards include the Sarah Siddons Award (Chicago), Stevie Award (Texas), a Bay Area Critics Award (Lizzie in "The Rainmaker") and most recently a Dean Goodman Award (Gertrude in "Hamlet"). Susan and Ben Cleaveland have been awarded the Golden Bell Award for "Outstanding Program" and the Milley Award for significant artistic contribution to the Mill Valley community.
Iu-Hui Chua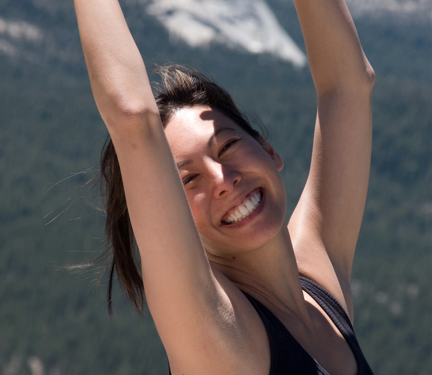 Iu-Hui Chua choreographs, performs, directs, and devises physical theater, dance, and video performance. She has presented her work at the SF International Arts Festival, Apature, Asian American Dance Performances, San Francisco Art Institute, ODC, Yugen Presents, Somafest (L.A.), Highways Performance Space (L.A.), Sea Ranch and site-specific locations in North America, Asia and Europe.  She's been a company member with Anna Halprin, Ledoh and Salt Farm, Dandelion Dancetheater, Headmistress, Plaza, and Labayen Dance, and has created several award winning dance films including "All flesh is grass" with Terre Parker, and "Nexus" with Christine Germain. Recently, she has been a resident artist at the Djerassi Resident Artists Program in Woodside and The Garage in San Francisco and has received support and funding for her work from Theatre Bay Area's CA$H Grant, Puffin Foundation Ltd., the Consortium for Women and Research, and the UC Davis Institute for Theater, Dance and Performance.
Hannah Jane Dakin
Jon Demigillo 
Robert Ernst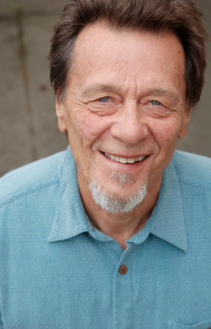 Robert Ernst is a co-founder of the Berkeley-based Blake Street Hawkeyes and the Iowa Theater Lab. He has had the fortune to be a guest artist at CTE for the last ten years. He teaches creative writing of all kinds with a focus on play- writing. He has a BA from the U. of Iowa and was involved in the MFA Writer's Workshop program there. He also was on staff at the U. of Iowa in the Center for the New Performing Arts dept., where he was a co-founder of the Iowa Theater Lab, a Jerzy Growtowski-influenced physical theater company.
Robert has performed on all stages, big & small in his 42 years in the Bay area. Other selected stage roles include: The Time of Your Life at ACT and Seattle Rep., Speed of Darkness and People's Temple at Berkeley Rep, Red State at The S.F. Mime Troupe, Play Land and The Joy of Going Somewhere Definite at The Magic Theater.
His own original work, Catherine's Care was nominated for a Critic's Circle award for Best Play. Robert's own pocket opera, The John, was picked for Best of the Year Series by the Bay Guardian. He received Dramalogue awards for Best Director and Best Production for Tokens. Robert performed non-stop, according to The Guiness Book of World Records rules, for twenty-four hours and one minute. He is a member of the band, Smooth Toad.
Trevor Guyton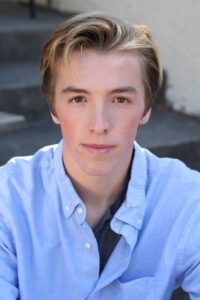 Trevor Guyton is an actor currently pursuing a BFA in Theatre Performance from the University of Evansville. Selected credits in UE productions include Macbeth, A Streetcar Named Desire, and the world premiere of Kill Local by Matt Smart. Trevor has acted professionally with Labor Fest San Francisco and Inferno Theatre as well as multiple film projects around the Bay Area in his years growing up here.
Eliza Mantz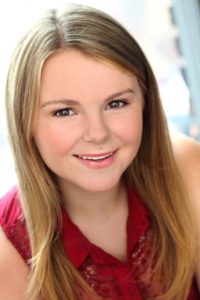 Eliza Mantz is an actor, designer, and CTE alum, currently studying Theater, Dance, & Media and African American Studies at Harvard College. She has also studied acting at the London Academy of Music and Dramatic Arts, Moscow Art Theatre in Russia, Powerhouse Theatre, and Carnegie Mellon University. At Harvard, she is on the student theatre board, where she facilitates the 60+ show season, teaches new student designers, leads social justice initiatives, and works with the American Repertory Theater. Selected Harvard acting credits include Measure for Measure (Isabella), Noises Off (Poppy), School for Lies (Eliante).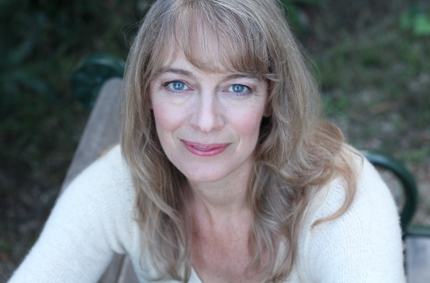 Julia McNeal – is an award-winning actress who appeared in numerous theater and film productions in New York and Los Angeles before making the Bay Area her home 11 years ago. Local credits include: SF Playhouse, Marin Theatre Company, Porchlight, TheatreFirst, Center Reperatory Company, Pacific Alliance Theatre, First Person Singular, PlayGround (company member), among others. Coming up: Sam Shepard's Lie of the Mind at the Magic Theatre. Some favorite roles: Alma in Summer and Smoke, Blanche in A Streetcar Named Desire; Martha in Who's Afraid of Virginia Woolf?; Kate, in Old Times. Film and TV credits include: Hal Hartley's The Unbelievable Truth, and Law and Order. She is trained in Linklater Voice Technique, Meisner Technique and various other modalities which she brings to her classes at CTE. She also teaches a distinct technique for Playing Multiple Characters at The Marsh theatre and privately. Julia is a graduate of Dartmouth College.
Monica Norcia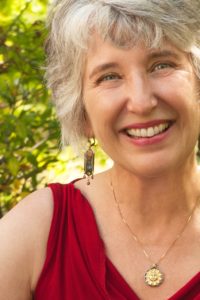 Monica works as a therapeutic voice teacher in San Rafael, helping students improve their voices and address vocal problems by weaving together classic vocal techniques with body and energy-centered modalities, such as the Alexander Technique, yoga-inspired movement and Reiki. As a youth music director and voice coach she has done more "Annie's" than she can count, notably at Del Mar, Brookside and Marin Horizon schools; "Alice: Tales of a Curious Girl" and a musical "Mother Courage" at Tam High's CTE,  and "Most Happy Fella" with NTC, among many others, and "Children of Eden" and "Big" at Stapleton. As a performer, Monica enjoys concert work and has been featured at both the North Beach and Jack London Square Italian festivals as well as private fund-raisers. She has been seen at NTC as Christmas Past in an original "Christmas Carol," the Countess in "A Little Night Music," Amalia Balash in "She Loves Me" and as Gwendolyn Pigeon in "The Odd Couple." She also enjoyed playing the Fairy Godmother in Stapleton Theater's "Cinderella." She was often seen on stage at the Altarena Theater in Alameda, and has music directed shows at Masquers and Contra Costa Musical Theater. She is an AmSat-certified teacher of the Alexander Technique and a Level 2 Reiki practitioner. 
Peter Parrish 
Regina Saisi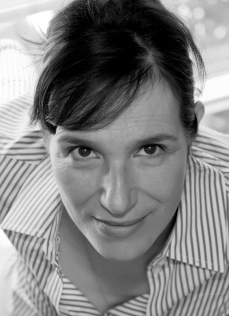 Regina Saisi is a San Francisco-based actor and improviser.  She has taught at ACT, CTE, San Francisco Conservatory of Music, UC Santa Cruz and KAUST in Saudi Arabia and has performed internationally in Belgium, Holland, Italy, Finland, France, Sweden, Saudi Arabia and Lebanon. A pioneer in the development of long-form improv, she is a founding member of the improvisational theatre companies Improv Playhouse of San Francisco, True Fiction Magazine, Pulp Playhouse, and is a Company member of BATS Improv where she is currently the Dean.
Charlotte Wheeler